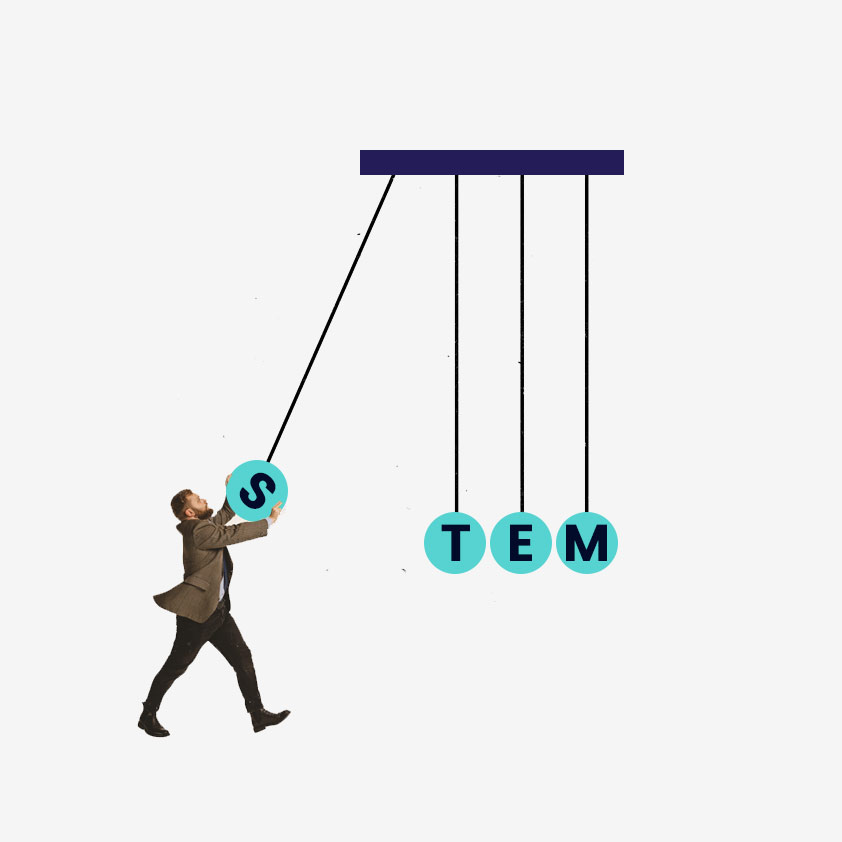 We have launched S*T*E*M*, a series of workshops specifically designed to help Irish-based companies move onwards after the effects of lockdown.
The series focuses on rebuilding the collective team dynamic. It concentrates on the real business issues that affected leaders and their teams during that difficult time. The aim of the programme is to reengage and reconnect and thus re-establish the dynamic that has always been pivotal to a company's success.
The STEM Workshops
The series of four workshops will be held weekly for four weeks.
Workshop 1 SELF – Deepening Personal Self-Awareness
This module will focus on deepening one's understanding of ourselves as team leaders and, in particular how our style is altered (for good or for bad) during periods of rapid change.
It explores such topics as:
How our style adapts in times of change and pressure with individual personality profiling
Insights to increase self-awareness and leverage strengths and understand your pressure triggers and behaviours.
Assessing well-being and balance to understand physical and mental drainers.
Workshop 2 TEAM – Building Team Insight
Individuals were forced to adapt to different ways of working- style and dynamic was forced to adapt. Here leaders see the combined strengths and weaknesses of their team and offers guidelines on how best to equip it for the future.
This will involve:
Team personality profiling – insights to increase team style awareness
Auditing the gap between the current and the desired vision of team success
Building the team's collective wellbeing 'needs'.
Workshop 3 ENGAGE
Having identified how the team dynamic has changed, this module explores the 'Shift'- how it can move forward with renewed confidence in its own capability and in that of its leader.
It will explore such topics as:
Exploring your organisation's purpose and how to adapt post-Covid
Articulating the team's learning from the recent disequilibrium
Connecting remotely, re-building trust and moving towards peak performance.
Workshop 4 MOTIVATE – Innovating and Collaborating
A team coaching session focusing on agile thinking to stimulate innovation and collaboration. We identify how to use what we've learned in the past three workshops to good effect in the workplace.
Bringing the learnings about self and team together
Creating new team energy in a less connected world
Maintaining motivation and spontaneity
In order to revisit the approaches and solutions developed during the workshop, we will also provide a number of practical 'how-to' tools to refer to when back in the workplace, for example:
Getting the best out of your team with a coaching style of management
Operating in a peer-feedback culture
Dealing with complexity
Participants will receive individual and team personality profiling from The Leadership Circle in a visual, digitalised tool.
To see how your business or team can benefit from our coaching services get in touch today for more info.